By further refining our unique business
model, together with our peers, we will
overcome limitations and obstacles to
make progress aiming to become a company
that is "admiration" and "respect".
Chairman and Representative Director
Tateaki Ishida
President and Representative Director
Ichiro Goda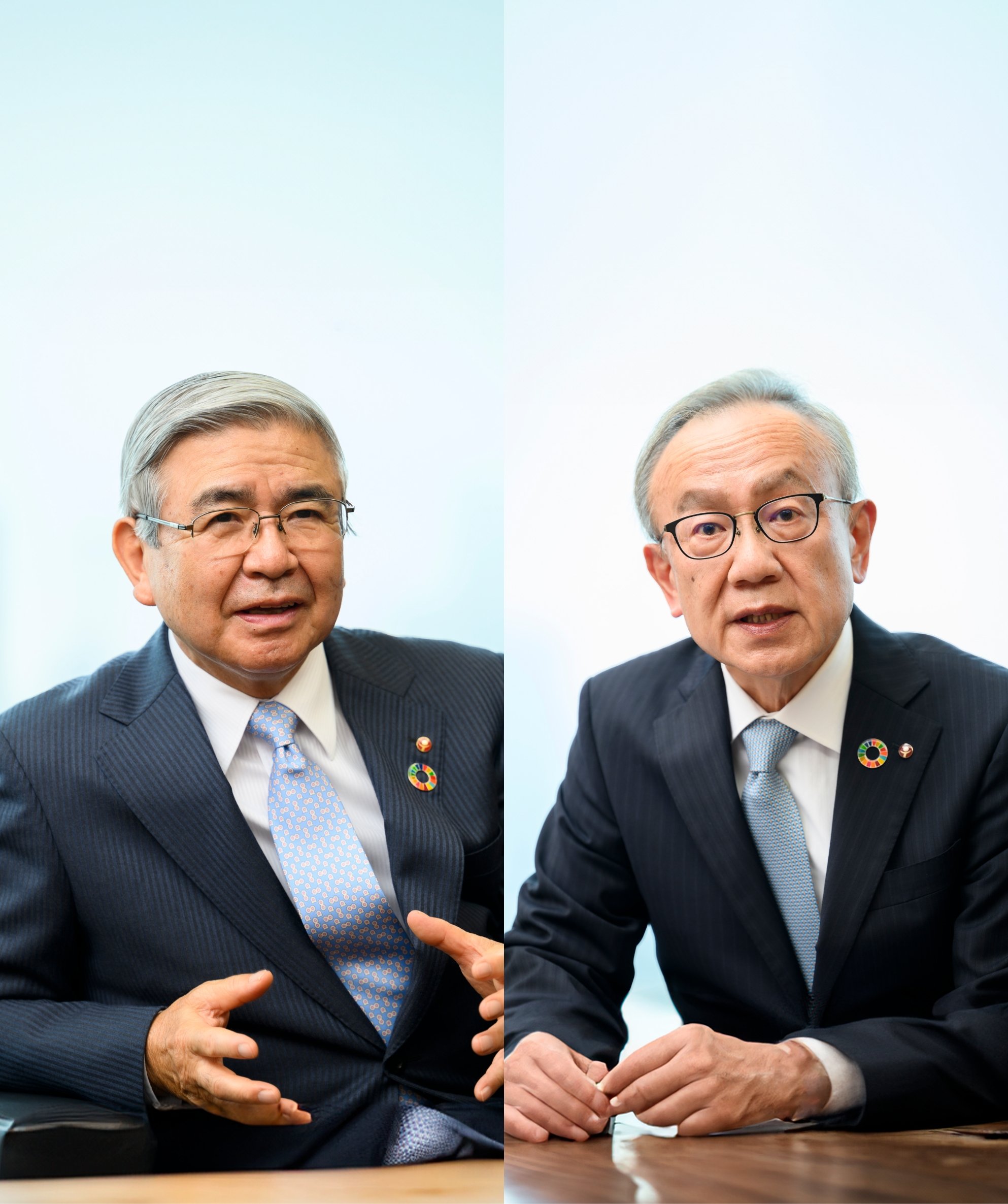 Since its foundation, our Group has steadily built up its position as a front-runner in the financial industry as "a standard-bearer of a new era," by accurately grasping the trends and changes of the times and the diverse needs of customers.
Based on our strong financial businesses, we have established a strong presence in the regional bank market through joint ventures in the securities businesses with seven leading regional banks, as well as a new partnership in the financial instruments intermediary services. In the digital field, we have developed a unique business model. For example, we were selected in the DX Stocks category designated by METI, TSE and Information-technology Promotion Agency, Japan ("IPA") for three consecutive years in 2021, 2022 and 2023 due to our proactive business development.
Under the medium-term management plan "Beyond Our Limits: Taking on Challenges in Another Dimension" launched in April 2022, we aim to be a corporate group that makes us proud and commands admiration by further refining this unique business model and developing significantly beyond our own limits and walls together with our new Powerful Partners.
In addition, as a company and as a member of society, we are constantly aware of our contributions to society and social norms, and always questioning ourselves. We place Social Value & Justice as the starting point and as our guiding principle for action that supports this bold challenge.
"Beyond Our Limits", we will work hard to create a new world that transcends our limits and to become a company that is admiration and respect. We ask for the continued understanding and support of our customers, shareholders, and investors.