As a leader of financial and capital
markets, we aim to realize a sustainable
society by actively tackling social issues,
and to become a company that is
"admiration" and "respect".
Representative Director
Ichiro Goda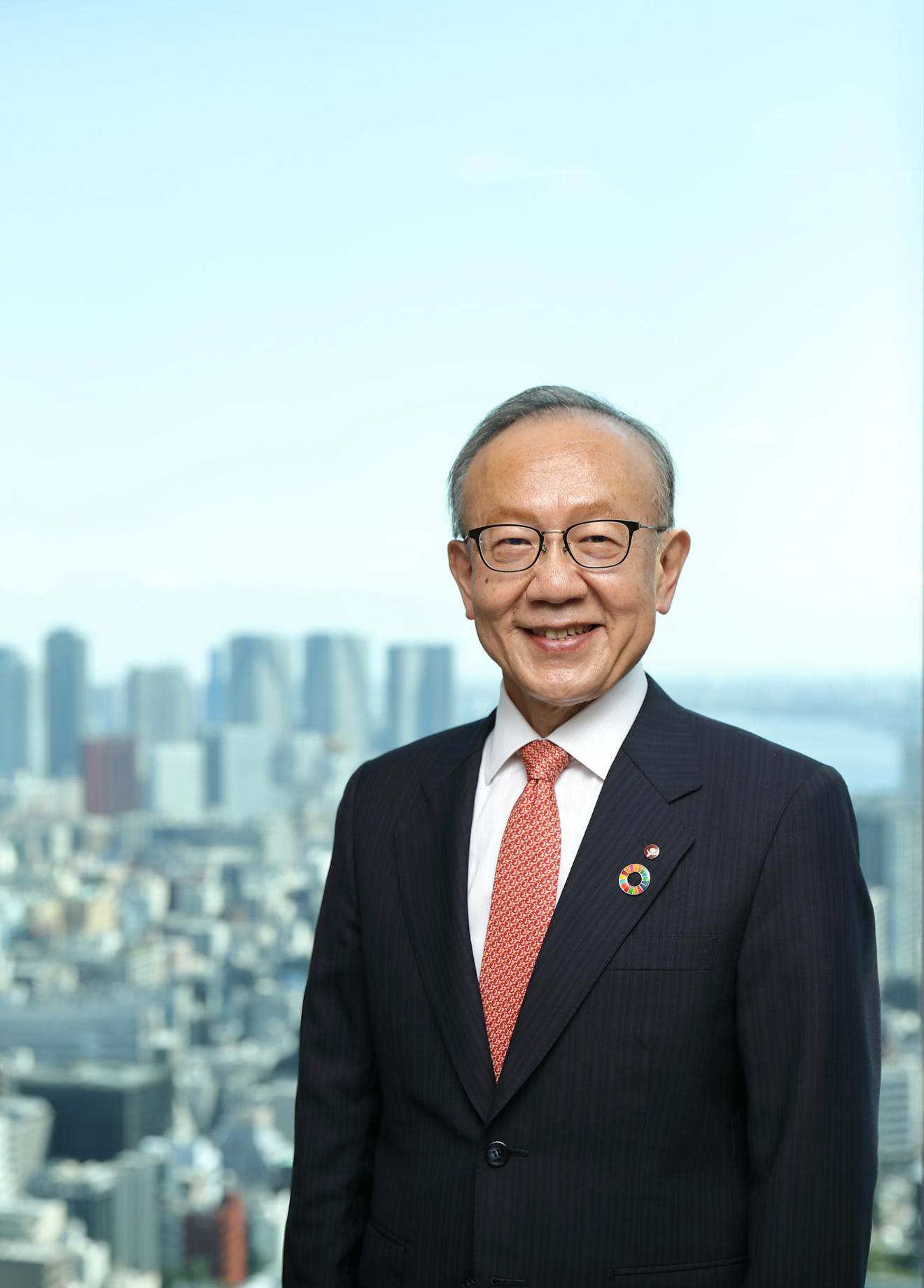 We now enter a great transformation age as we are suffering corona pandemic and worrying about rising geopolitical risk. We, humankind find it increasingly crucial to heed common principles, exchange information, and work together toward the realization of such principles.
Likewise, we, the group, as a member of corporate society, must recognize again the spirit of SDGs that spells out sustainable development goals in our global society, and take concerted actions to attain the said goals. We are expected to realign our conventional "profit first" posture to accommodate the actions pursuing coexistence and value sharing with society.
In our medium-to-long term management plan for the five-year period up to March 2027, we designated "Social Value & Justice" as the prerequisite for every action we take in the process of the plan execution. Underlying faith is that no company has an existing value if it fails to pursuit social value and fulfill social justice. We believe we can make a significant contribution to achieving the SDGs by bearing the faith firmly in our minds.
In September 2020, we, Tokai Tokyo Financial Group, declared the SDGs Pledge, and in so doing, we set up five material priority tasks, and since then we have actively grappled with ESG-oriented management that includes an endorsement of the TCFD* Recommendation. (* Task Force on Climate-Related Financial Disclosures)
We, as a comprising member of financial and capital markets, fully acknowledge the importance of playing our share of the mission to realize SDGs to utilize efficiently finite resources and save them for the next generations. We will be earnestly engaged in an endeavor to facilitate the achievement of a sustainable society and the solution of social issues, hoping to become the company we can be "admiration" and "respect".