Independent Financial Advisers (IFA) Division
We established the IFA Division after inheriting IFA operations from Takagi Securities in September 2019. Independent financial advisers (IFAs) advise clients on how to build their assets over the medium to long term. Demand for IFAs has risen over the past several years. The IFA Division was created to supply this need. The division now provides a wide range of financial products and solutions, leveraging its knowhow gained in face-to-face customer service operation. It also coordinates with divisions all across the Tokai Tokyo Financial Group to provide financial information to customers by publishing financial reports and organizing website seminars.
In May 2022, as a result of the merger of the former ACE Securities Co., Ltd., we took over the IFA operations of the company, which had a nationwide network, further expanding the scale of Independent Financial Advisers (IFA) Division. As a result, we now have the largest share of IFA-registered operators in Japan.
The division will continue acquiring IFAs to build up its business network and contribute to Tokai Tokyo Securities' growth in the high-net-worth segment, a forte of the Tokai Tokyo Financial Group.
Strengths
Ability to supply IFA needs of high-net-worth customers underpinned by knowhow gained in face-to-face customer service

Ability to provide a wide range of information by leveraging group's overall strength

Provides services to banks authorized to engage in securities operations (as financial intermediary to two banks under Fidea Holdings Co. Ltd.)

Ability to find just the right solutions that satisfy the needs identified by IFAs

Ability to help clients build compliance frameworks
Strategy
Tokai Tokyo Securities Focused Areas of Operation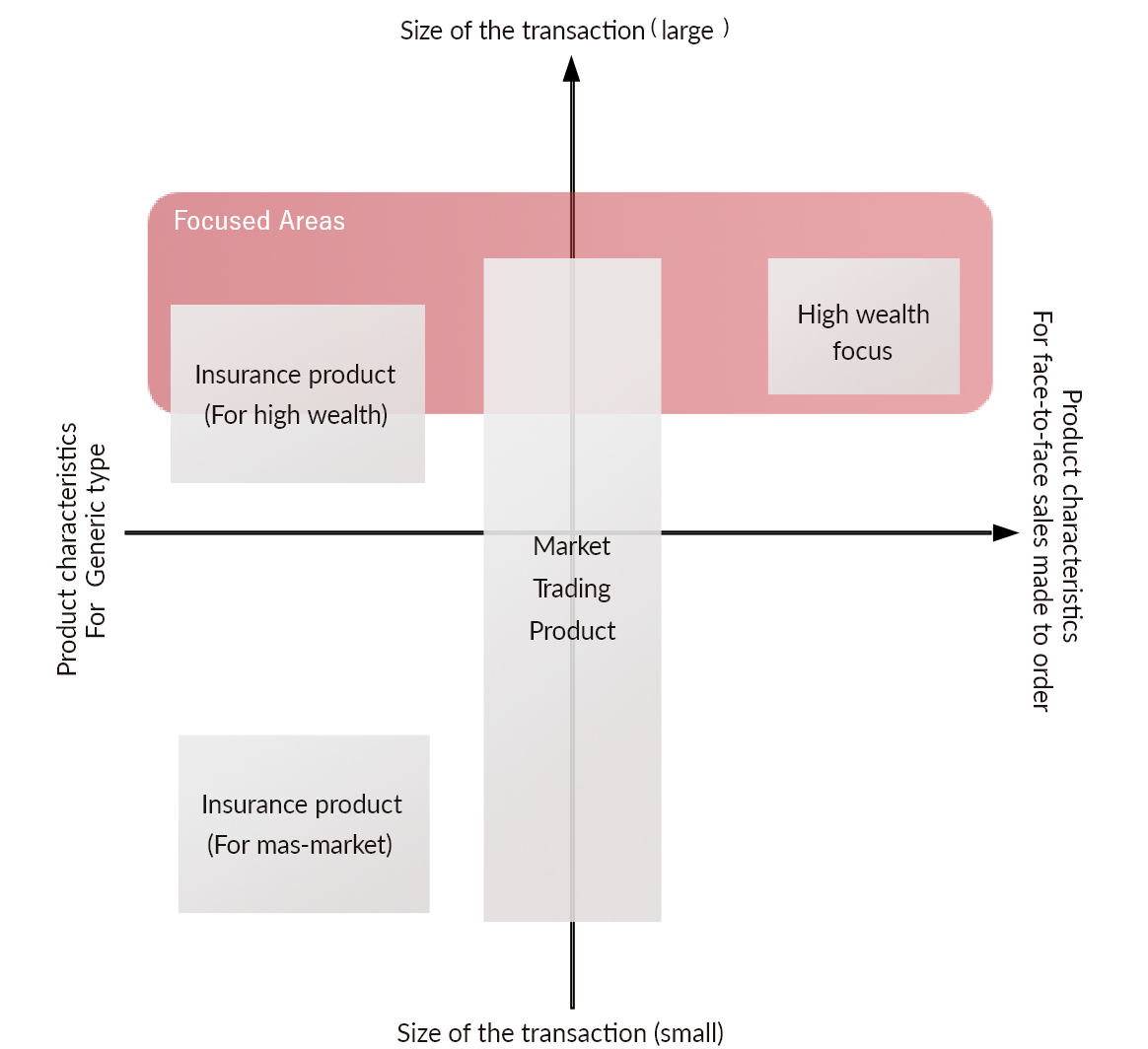 One-stop services offered by Tokai Tokyo Securities