The Market Division contributes to the group's growth in the following ways. It offers a broad range of financial products such as foreign equities, foreign bonds, structured bonds, and derivatives to the customers of Tokai Tokyo Securities, joint venture securities companies, and platform service recipients. Alongside these sales activities, the division is strengthening its trading prowess. The division is also expanding its business foundation by transforming its business processes, nurturing talent, and building a global trading network linked with a London subsidiary. Through this expansion process, the division is expanding customer flow and using its position taking in trading to raise earnings.
Strengths
Expansive product lineup targeting a thick, diverse foundation of both retail and corporate customers of the Company as well as those of joint venture securities companies and platform service recipients
Ability to place both newly issued bonds and those for secondary market, underpinned by track record as a primary dealer of JGB and underwriting capacity for municipal bonds
Win acclaim from institutional investors for our Japanese stocks research competence, leveraging on co-working with Tokai Tokyo Research Institute, and for our execution competence ability, taking advantage of our position taking competence
Ability to execute OTC transactions in wide range of US stocks and other foreign stocks in Japan (during the business hours of Japan Standard Time), coupled with risk management
Able to flexibly develop accommodate a wide range of needs with a diverse lineup of structured bonds embedded with derivatives for interest, foreign exchange, Japanese equities, and foreign equities

Revenue by product category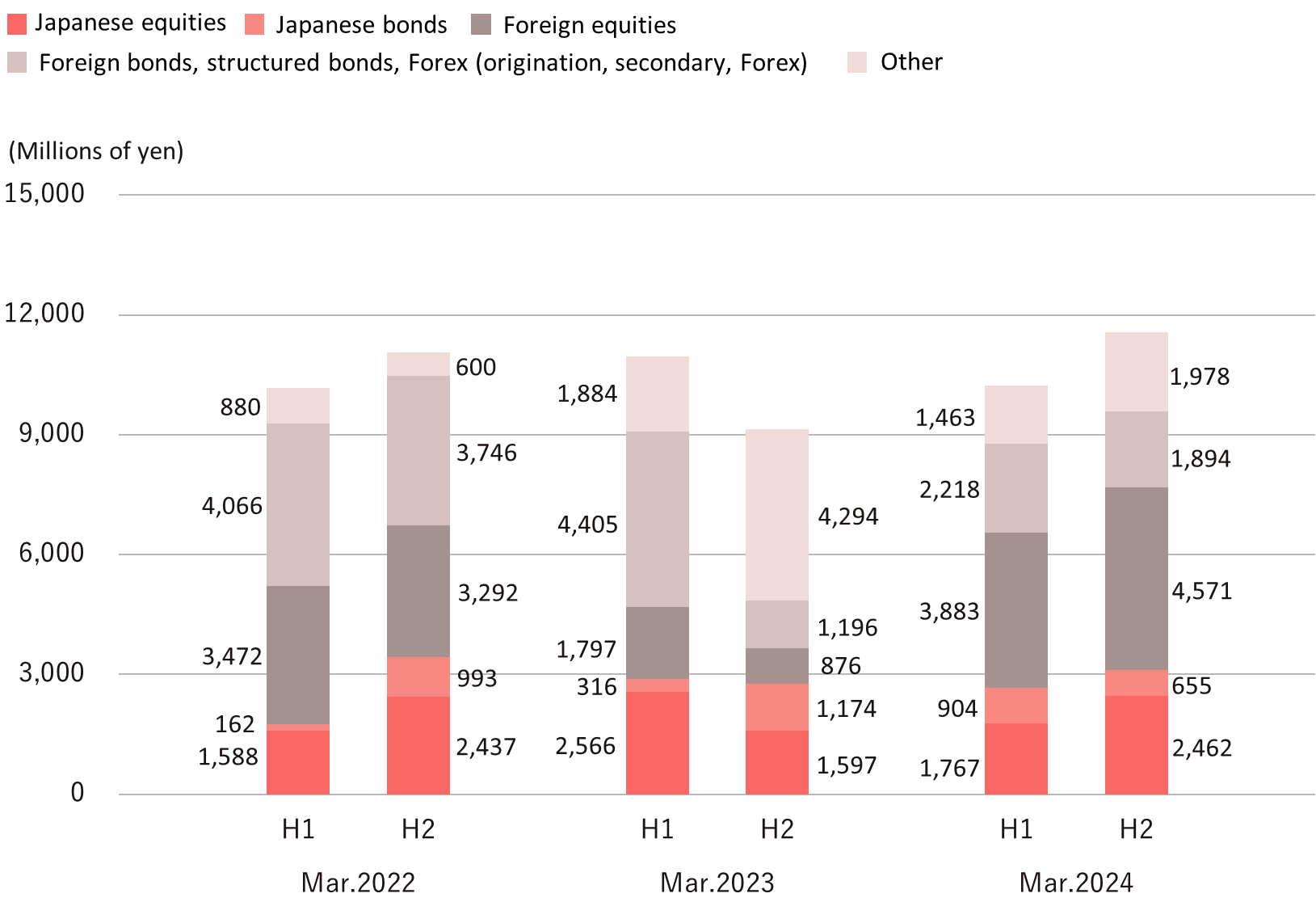 Revenue source comparison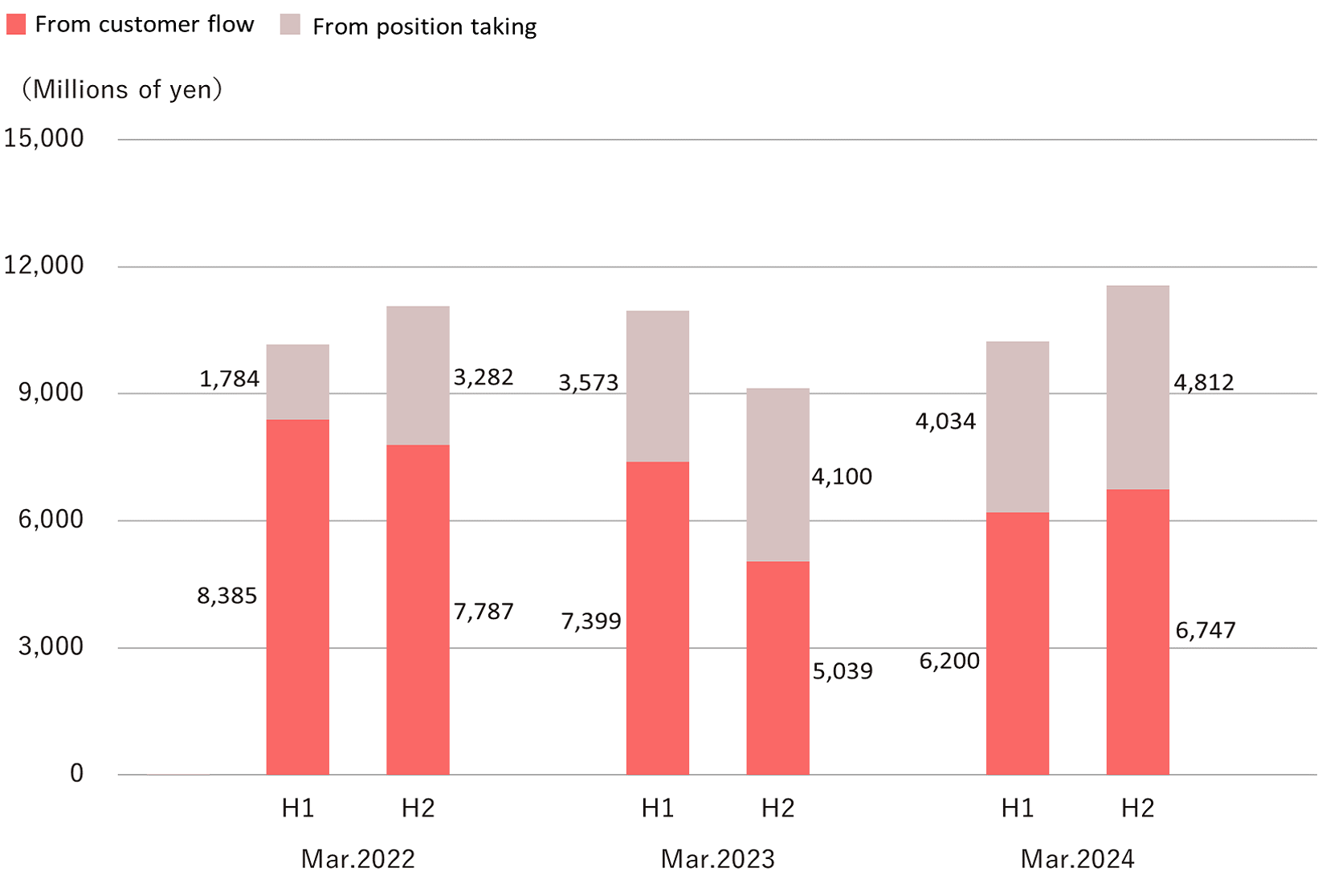 Trilateral initiatives toward corporate customers
In what it calls "trilateral initiatives," the Tokai Tokyo Financial Group organically integrates the operating resources of market, corporate sales, and Investment Banking Divisions. For corporate customers, we aim to provide a range of options.
We offer, for example, solutions for executing their corporate financial strategies, the personal financial needs of business owners and senior managers, and the asset-building needs of employees in these companies.
Strategies
The divisions collaborate with each other in the areas of product origination, such as M&A intermediation, underwriting, and corporate sales, in order to deliver high-quality financial solutions to corporate customers
The three divisions create synergy to provide customers with further services and to expand business opportunities